Signature Treatments
We offer a selection of treatments including Hot Stones, Bamboo Massages and Signature Treatments. All treatments need to be booked alongside a 2-hour spa session.
Treatments are available as of 1st February 2022.
All treatments need to be booked in advance by contacting our Reservations team on 01225 33 1234.
Back To Nature
Immerse your senses with a unique essential oil blend including lavender, chamomile and rosewood to leave you feeling restored and rejuvenated.
Commences with a full-body, medium pressure massage, followed by a warming balm to the hands and feet. Finally, a hot stone placement, replenishing facial and scalp massage brings the serenity of nature to your mind, body and skin.
£110 - 85 Mins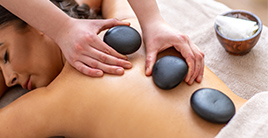 Not recommended if you have had recent surgery, cancer within the last 5 years or have any of the following:


Roman Trilogy
This ultimate trio of treatments starts with a salt, lime & ginger body scrub to soften the skin, followed by a nourishing Vitamin E, almond oil and camelia oil body massage. The last element is a revitalising facial using uplifting rose essential oils to restore radiance and nourish the skin.
£110 - 85 Mins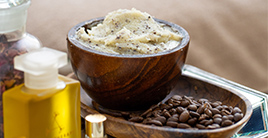 Not recommended if you have had recent surgery, cancer within the last 5 years or have any of the following:
This treatment is:
A nourishing full-body treatment
Ideal for pre-wedding or special event