Sustainability
We are a proud member of the Green Tourism Scheme, which is the largest sustainable national grading programme in the world. A Green Tourism Award 'demonstrates commitment towards People, Place and Our Planet'. 
Continually exploring ways to lessen our impact on the environment, we are currently undertaking the following actions: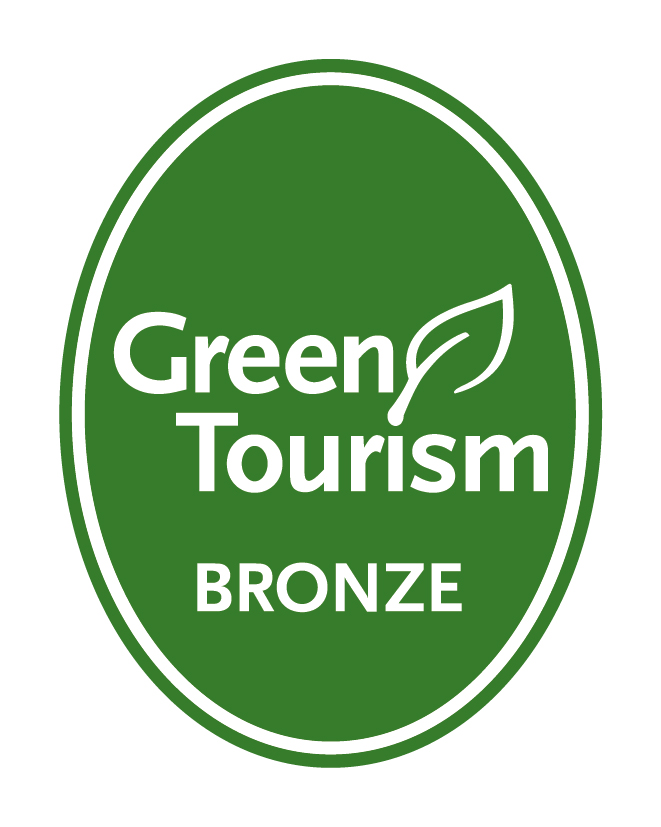 We aim to replace all of our light bulbs with LEDs
Corridor and toilet lights are fitted with infra-red sensor-activation
All toilets are dual-flush to minimise water use
We don't use plastic straws and offer paper alternatives
We use ELEMIS products for all of our spa treatments. ELEMIS were chosen for their commitment to the environment and use of sustainable ingredients
We aim to have a positive impact on the local community by supporting local charities such as Bath City Farm, The Genesis Trust and the Bath Institute of Rheumatoid Diseases
Greener Transport: Bath is easily accessible by rail and coach and Thermae Bath Spa is a short 0.3-mile walk (about 7-minutes) from the Bath Spa train station. As Thermae Bath Spa is located in the centre of the city, we are within walking distance of many attractions and accommodation providers.
Reduce, Reuse & Recycle: We are continually working to reduce our carbon footprint within the spa with a wide variety of projects:
All of our waste is collected by the Bath BID and SUEZ trade waste and recycling service. This service ensures zero waste goes to landfill, covers the collection of recycled materials, and has a focus on reducing the impact of seagulls in the city.
Reducing our usage of paper by printing double-sided and using electronic mail where possible
We recycle glass, cardboard, paper, metals, plastic, food waste and cooking oil
Fresh, seasonal, locally sourced food: Our Springs Cafe serves dishes that are primarily sourced locally and freshly prepared on-site.
Community, culture, and charity support: Thermae Bath Spa supports a number of local charities and good causes. Our three chosen charities are Bath City Farm, The Genesis Trust, and the Bath Institute of Rheumatic Diseases. For more information about our Charity work, please click here.
We have links with walking tours, Cotswold Walks, and encourage visitors to explore the city on foot. Maps of the city are available from our Reception, who will also be happy to help with suggestions of excellent walks and attractions nearby. There are plenty of green spaces within walking distance of the spa - including Victoria Park, which features the Royal Crescent, one of Bath's most famous sights. The Roman Baths are just a few minutes walk from us and visitors are encouraged to explore the World Heritage city during their time in Bath.
For more information about tours, click here.
Local Green Tourism Accommodation
Local Green Tourism Attractions
Keen to be Green: We welcome the support of visitors in achieving our aims and we appreciate any recommendations you have to further improve Thermae Bath Spa's environmental performance.
If you are interested in other ways that you can be sustainable during your visit to Bath, click here to read our Responsible Visitors Charter.
Please feel free to email us any suggestions you might have to marketing@thermaebathspa.com