Treatments
We offer a selection of treatments including Hot Stones, Bamboo Massages and Signature Treatments. All treatments need to be booked alongside a 2-hour spa session.
Treatments are available outside of Spa Packages any day of the week. All treatments need to be booked in advance by contacting our Reservations team on 01225 33 1234.
These individual treatments take full advantage of the natural thermal waters or aromatherapy essences and their associated health benefits.
For thousands of years the ancient art of massage has been used to bring benefits to health and well-being.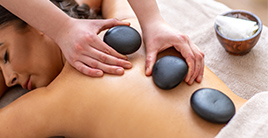 The heat of the volcanic basalt stones travels deep into the muscles stimulating warm relief and relaxation.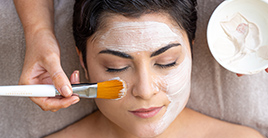 Relax while your skin is cleansed, toned, exfoliated and moisturised. All facials are individually tailored to your skin requirements and include a head massage.
These range of treatments are suitable for expectant women after the first three months of pregnancy.