New Royal Bath - Main Spa
The New Royal Bath is a fusion of glass, stone, light and water. This creates a special setting in which to enjoy a Thermae Welcome (a 2-hour spa session and use of towel, robe & slippers). Relax in two spectacular baths, fed by the naturally warm, mineral-rich waters and rest and relax in our multi-sensory new Wellness Suite. Please note children under 16 are not permitted in the New Royal Bath.
Prices in the New Royal Bath

Thermae Welcome - 2 hour spa session and use of towel, robe & slippers

Thermae Welcome

Monday - Friday

£35.00

Additional hour: £10.00

Thermae Welcome

Saturday - Sunday

£38.00

Additional hour: £10.00 subject to availability
Included in a Thermae Welcome in the New Royal Bath is access to the following spa facilities:
Open-air Rooftop Pool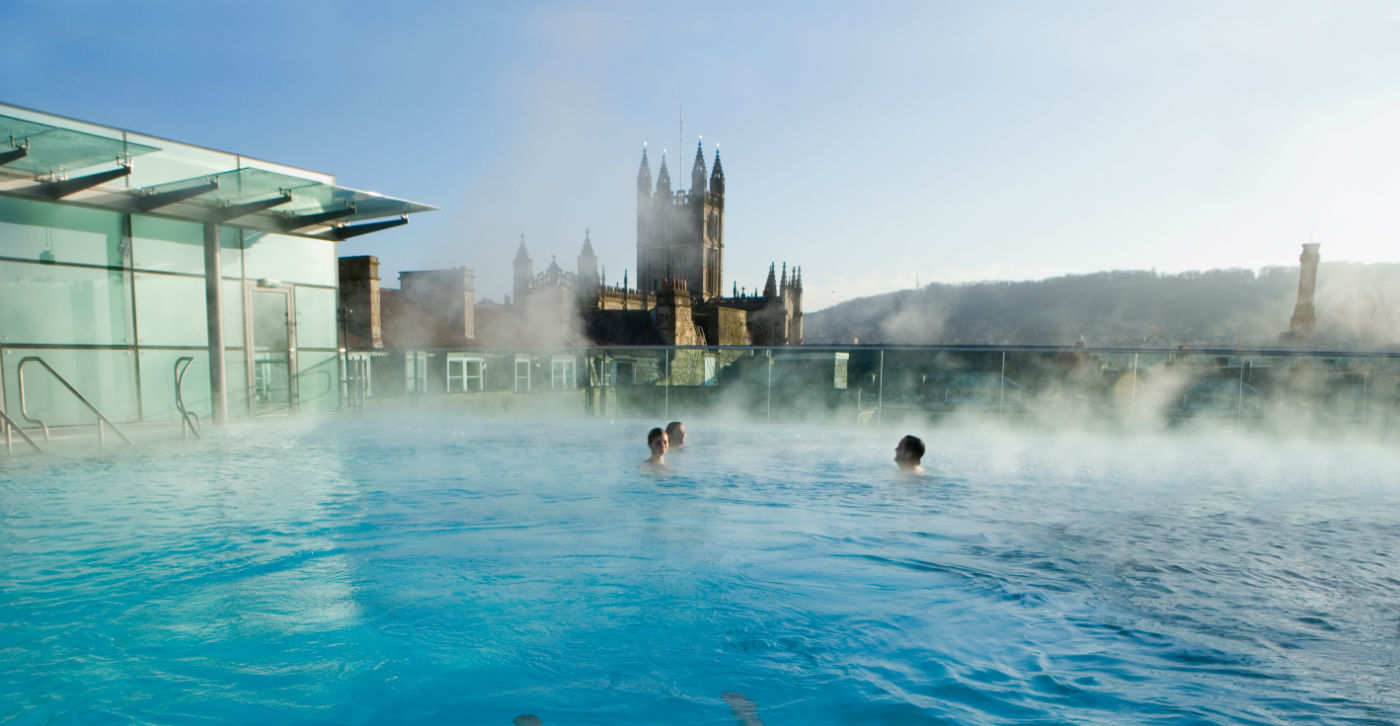 By day and by night, enjoy spectacular views over the City of Bath and surrounding hills. The naturally warm, mineral-rich waters are enhanced by air seats and bubbling jets.
Minerva Bath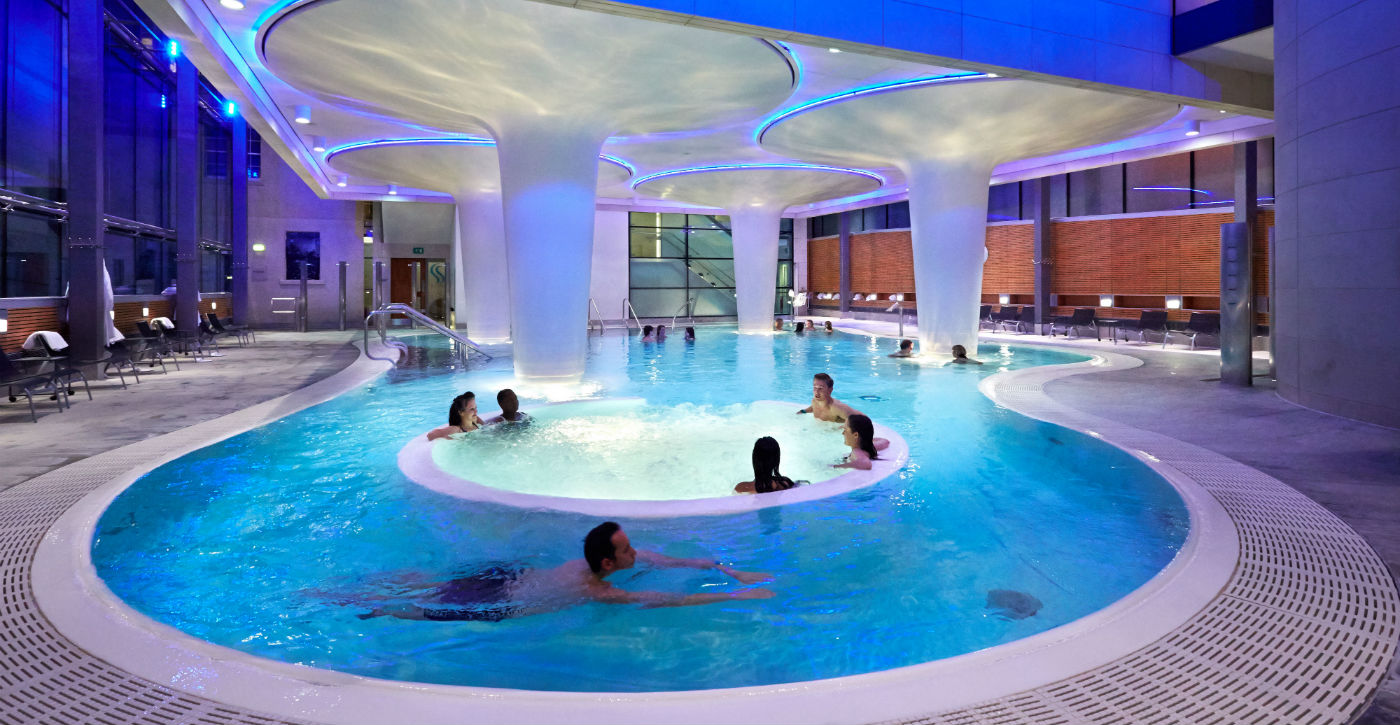 Named after the Roman Goddess of Health & Wisdom, this is the largest of the thermal baths. Distinguished by flowing curves and grand columns, the thermal waters are complemented by an invigorating massage jet, whirlpool and lazy river.
New Wellness Suite - Now Open

Enjoy our new multi-sensory Wellness Suite at Thermae Bath Spa.

Roman Steam Room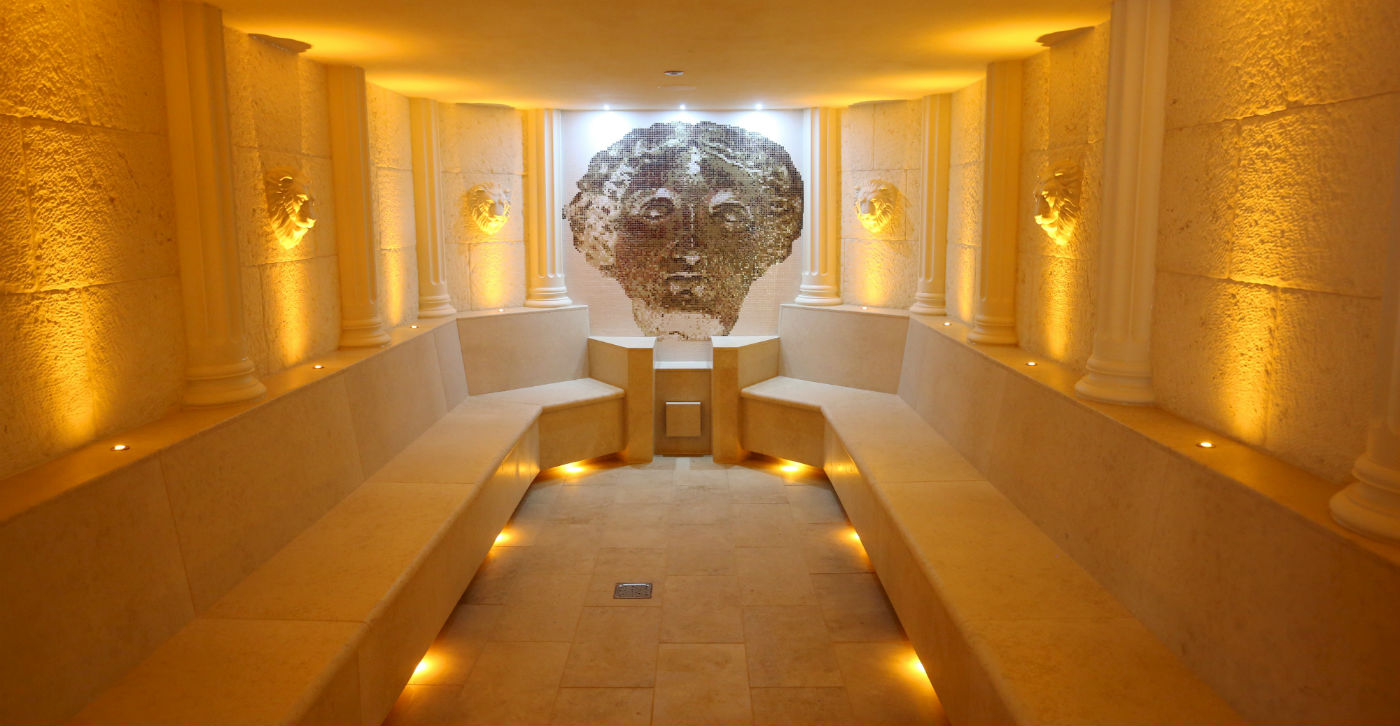 The Roman-inspired Steam Room encapsulates Bath's rich Roman history. Featuring hand-crafted, traditional stone seating and fluted columns, the mosaic of Sulis Minerva embodies the Romano-Celtic philosophy of the benefits of Bath's natural thermal water. The steam is infused with the stimulating aroma of botanicals and flowers. Herbs were highly prized by the Romans for their antiseptic and healing powers. Flower essence was used freely to scent their baths, beds, clothes and even hair.

Georgian Steam Room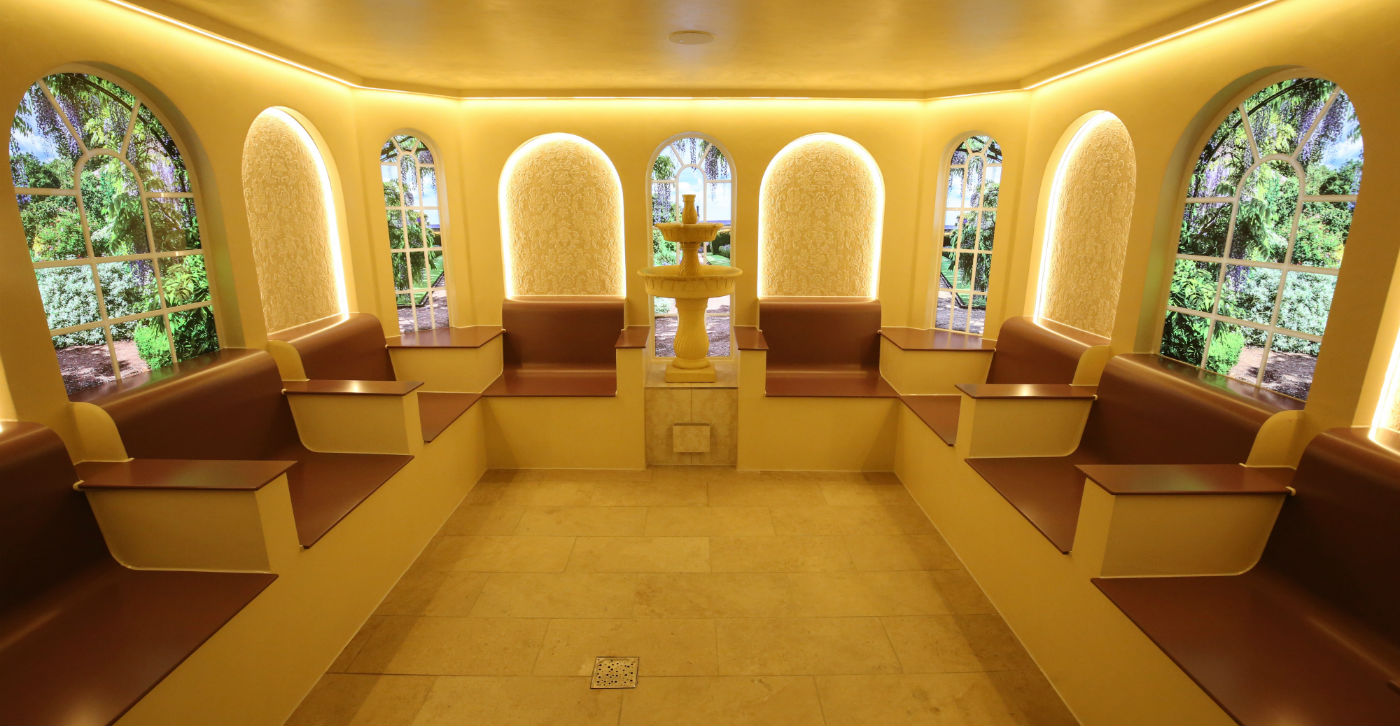 The Georgian-inspired Steam Room offers a trip to another hugely influential period of Bath's history. Utilising elements of traditional Georgian architecture to create strikingly elegant surroundings, warm light and garden scenes fill the space, while water trickles from an ornate fountain. Guests are wreathed in comforting floral fragrance and steam that will provide the ideal ambience for revitalisation.
Infrared Red Sauna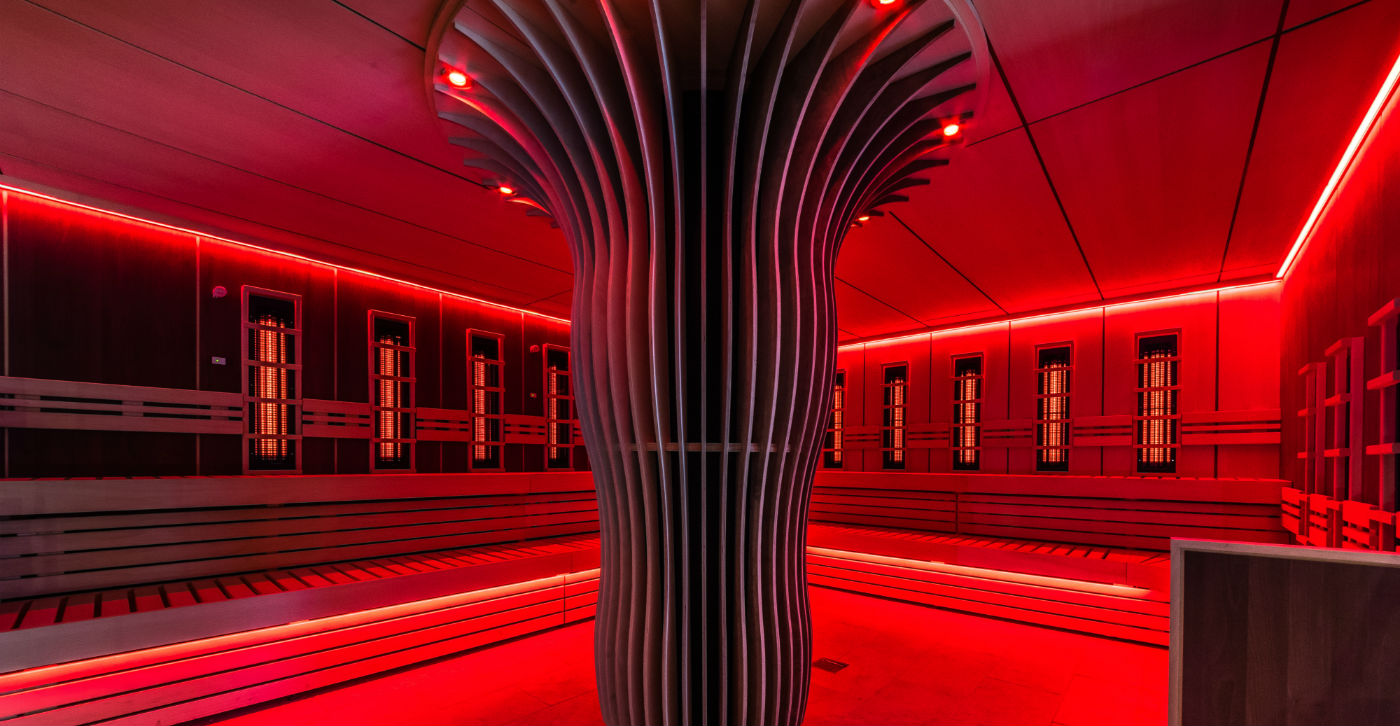 Find yourself in contemporary surroundings with a state-of-the-art Infrared Sauna, which transmits soothing heat much deeper into the muscles and joints than traditional Saunas. Acacia and lime wood panels are draped in a warm amber glow to create the perfect environment for a detox.

Ice Chamber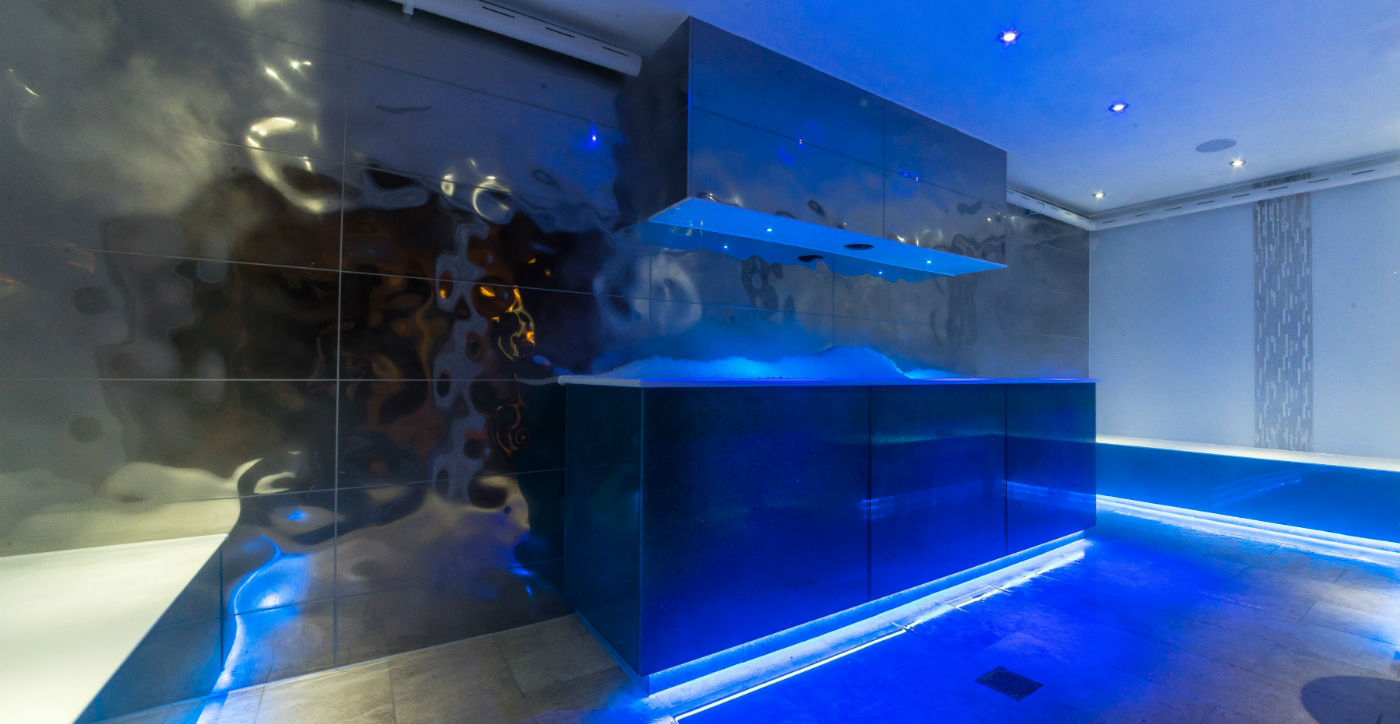 In contrast to the warmth of the steam rooms and sauna, guests can step into a distinctly different environment with an invigorating Ice Chamber. Ultrasonic vibrations create an immersive, ethereal mist and those feeling particularly brave can use a handful of flaked ice to rejuvenate and energise themselves.

Celestial Relaxation Room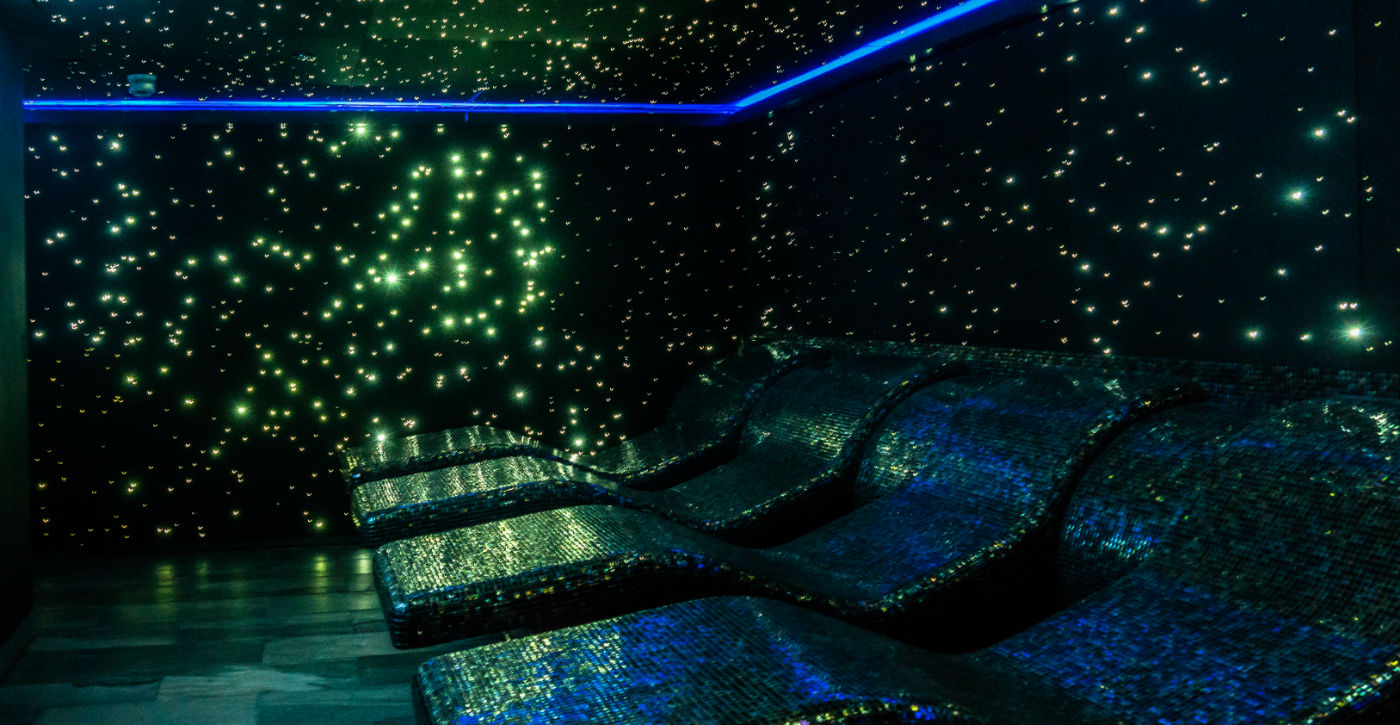 The Celestial Relaxation Room presents another dimension with twinkling lights, heated loungers, warm fragrant air, and calming sounds. Inspired by the work of William Herschel - the Bath–based astronomer who discovered the planet Uranus – this intimate area crafts a serene, dream-like environment.
Experience Showers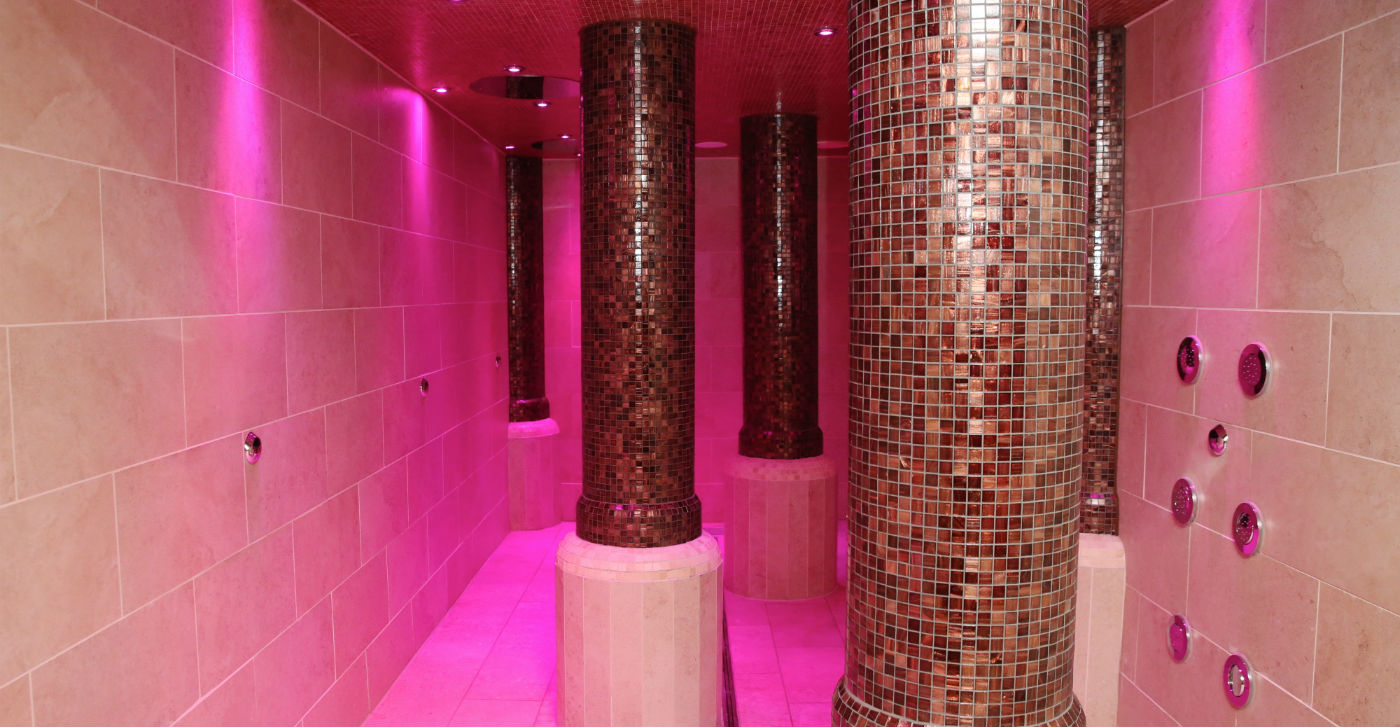 Once guests have indulged in the key thermal and sensory experiences of the Wellness Suite, they can enjoy the refreshing Experience Showers, which include two sets of body jets and Chromotherapy showers.

Springs Café Restaurant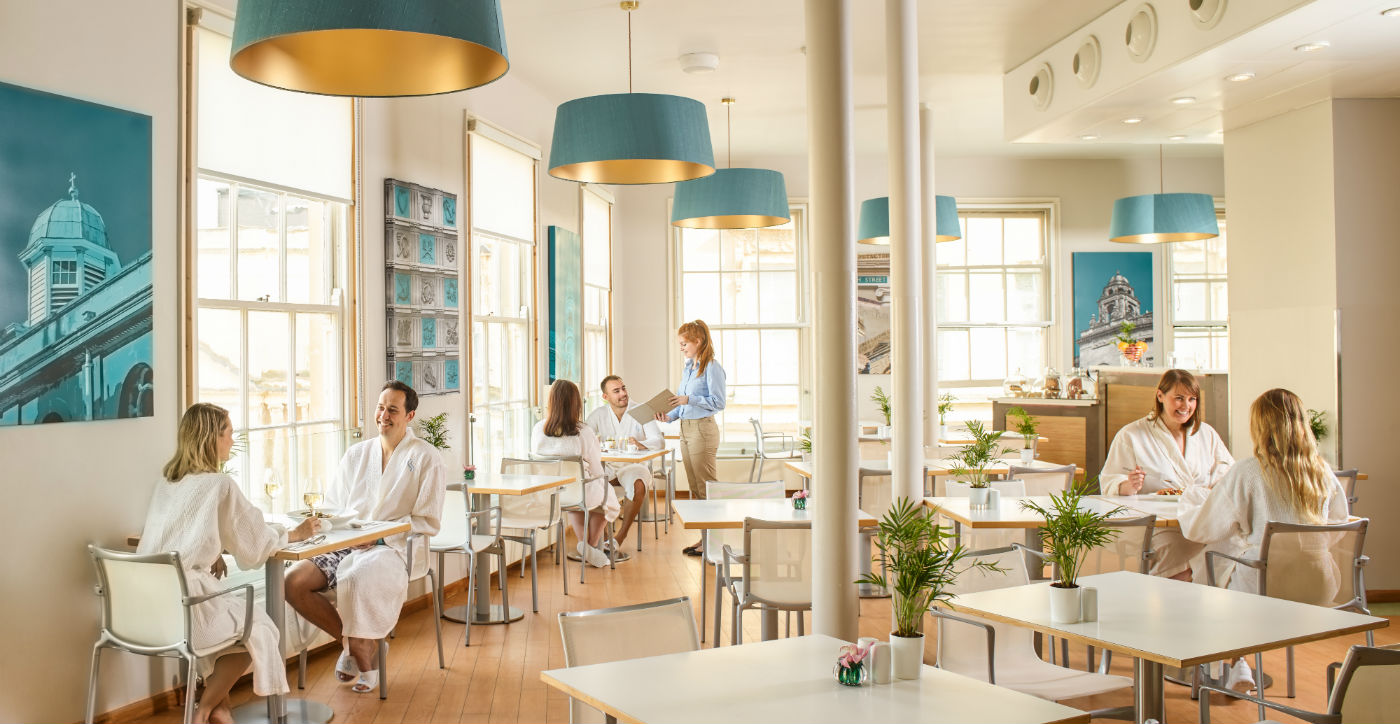 Here spa users can enjoy delicious meals, snacks and drinks throughout the day and evening. Any food or drinks in the Restaurant are charged to your SmartBand and paid for on exit. Robes should be worn in the Restaurant.
Important Information
Please note children under 16 are not permitted in the New Royal Bath.

Towel, robe and slippers are included


We do not take bookings for spa sessions in advance unless you are a group of 8 or more (Mon - Thurs only) or are having a spa treatment or spa package.

Treatments and packages should be booked in advance by calling our Reservations Team on

01225 331234



Extra time is added to your spa session, if you have something to eat or drink in the Restaurant (excl. the Twilight Package and Sunday Taster Package).


We allow an additional 15 minutes at the end of your spa session for showering, drying hair, etc.