All about the new Wellness Suite
08 May 2017
On 31st March 2017 our exciting new Wellness Suite opened, featuring seven sensory experiences, delighting both new and returning guests to Thermae.
The Wellness Suite replaces the previous four aromatic steam rooms. Its new experiences provide more of a natural 'journey', with most guests taking the following route: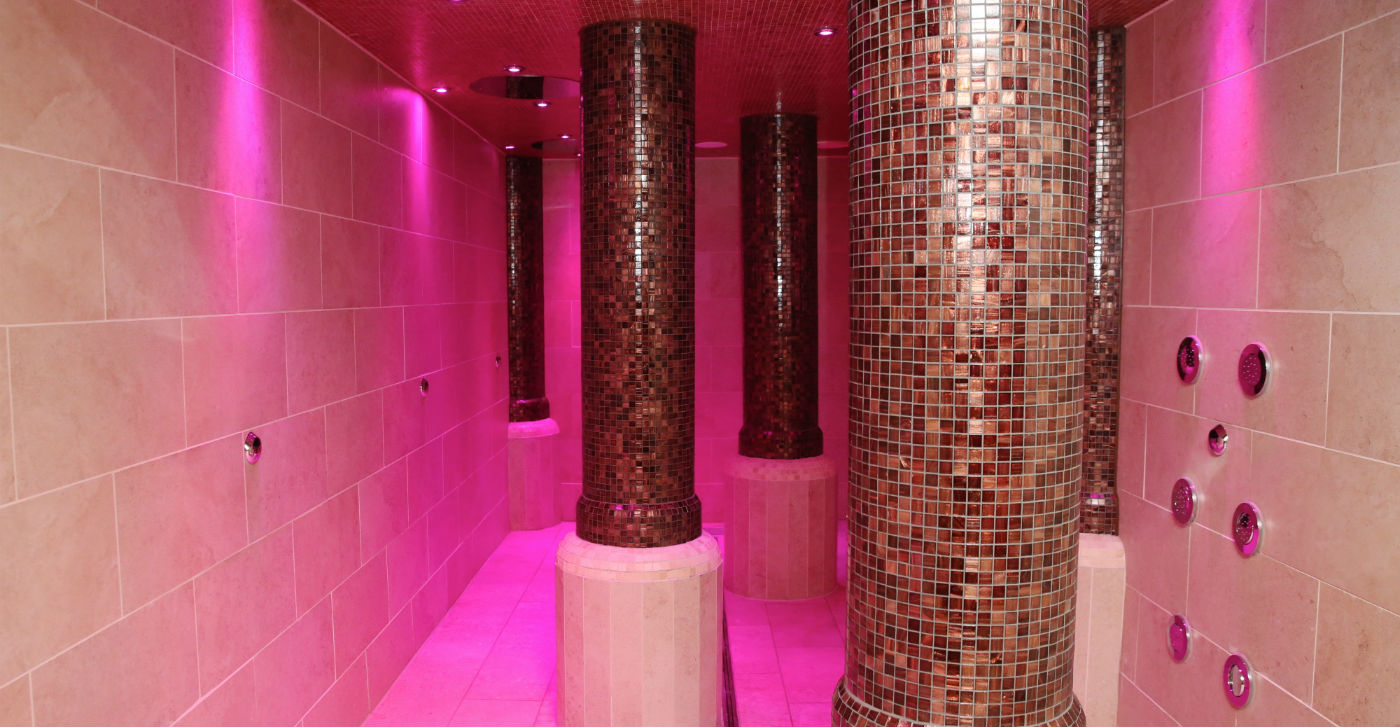 1. Experience Showers
Most guests choose to start their wellness journey with a refreshing shower. Overhead showers and side jets are broken up by Romanesque columns, and guests enjoy an invigorating lemongrass scent.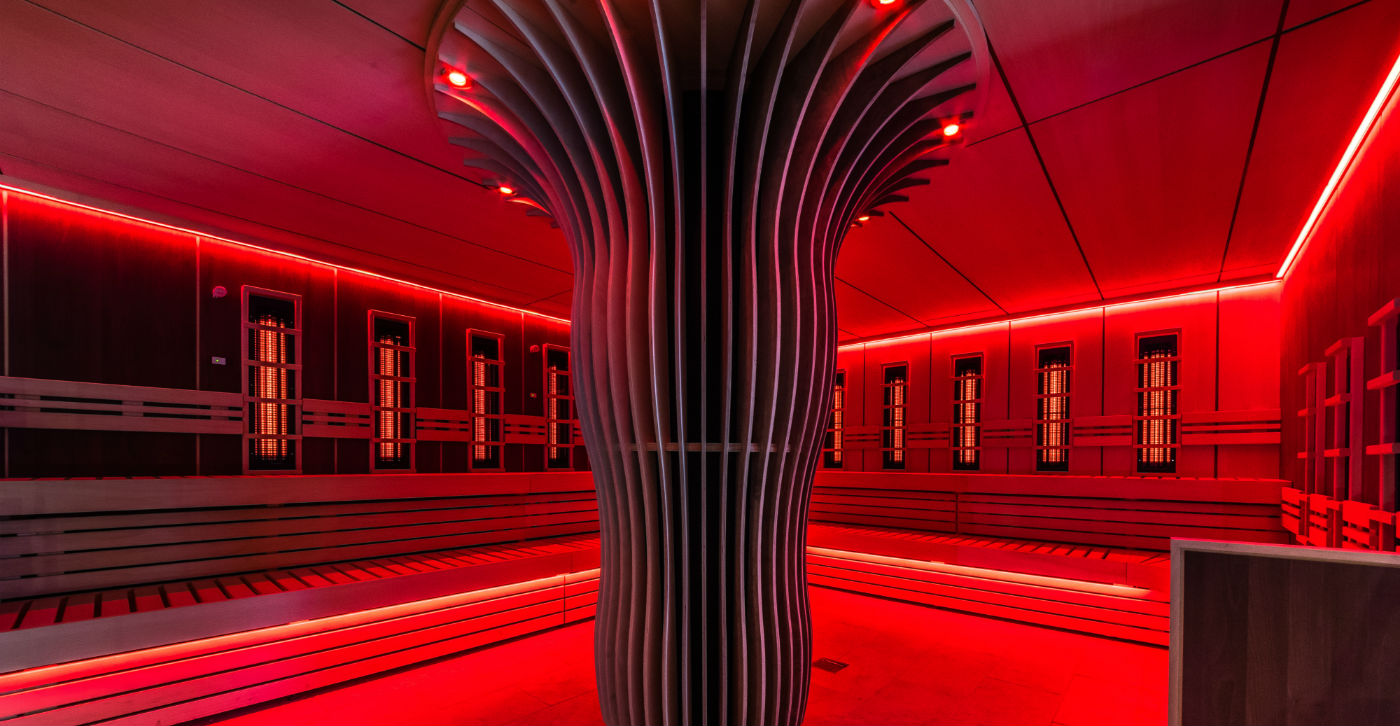 2. Infrared Sauna
This contemporary sauna warms the body from the core outwards. Unlike a traditional sauna the heat doesn't hit you straight away, but rather slowly builds, giving you all the benefits of a traditional sauna but in greater comfort. Scented with earthy sandalwood and lined with warm lime, acacia and obeche wood, you won't want to leave this soothing room in a hurry.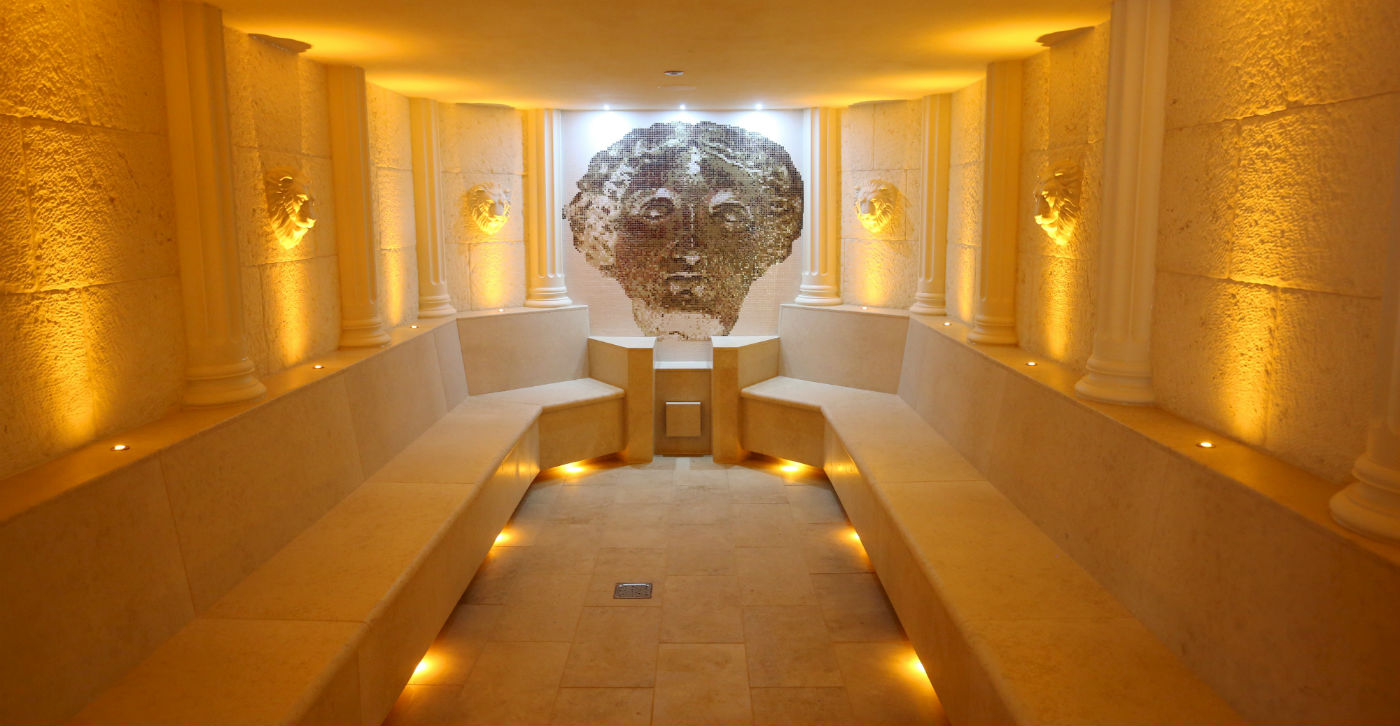 3. Roman Steam Room
Bold and robust in design, the Roman steam room reflects the might of the Roman empire, and one of Bath's most significant eras. The imposing mosaic of Sulis Minerva and stone lion heads lining the walls will transport you into the past. Heated to 45°, the traditional lavender scented steam combines with the relaxing harp and ocean audio to promote calmness and wellness.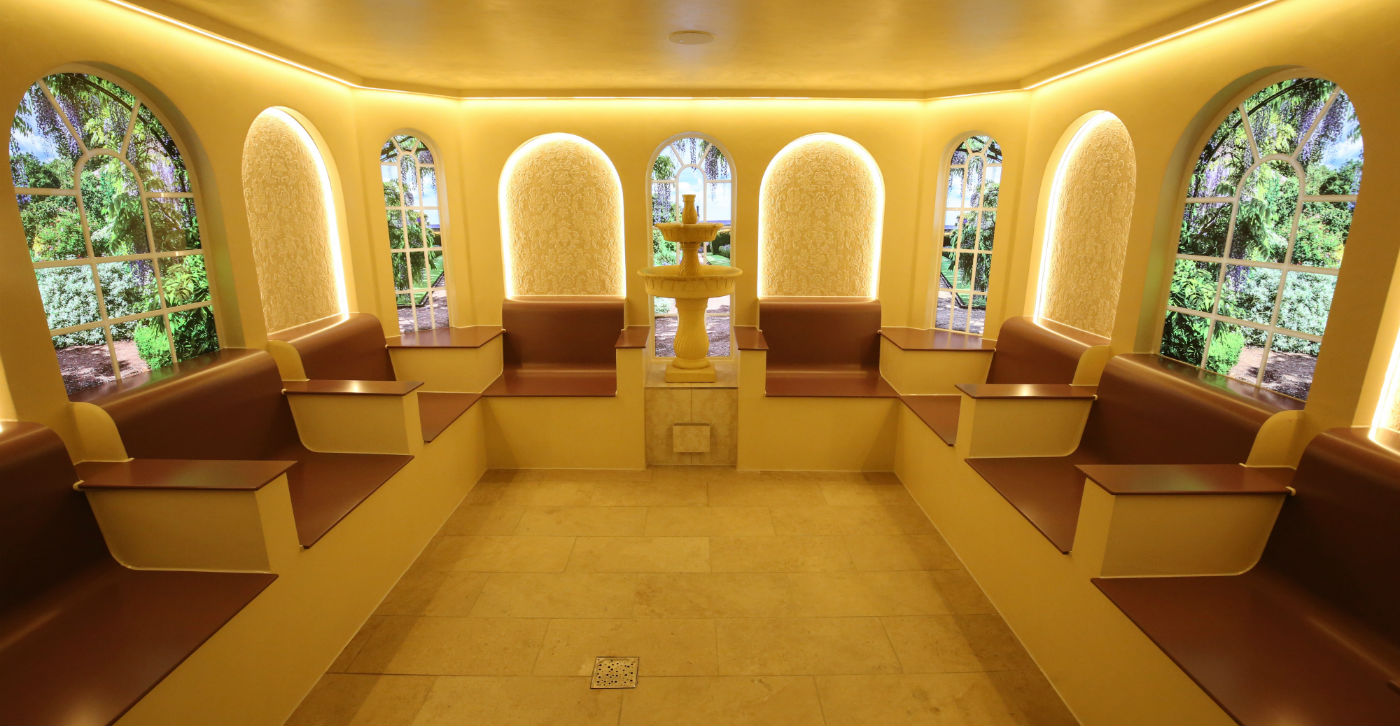 4. Georgian Steam Room
This beautifully light and airy room gives a nod to Bath's other significant historical age – the Georgian era. Relax by the replica fountain, or simply sit and admire the Georgian garden views while you soak up the tea-rose and jasmine steam and the relaxing birdsong audio. The temperature is 45°.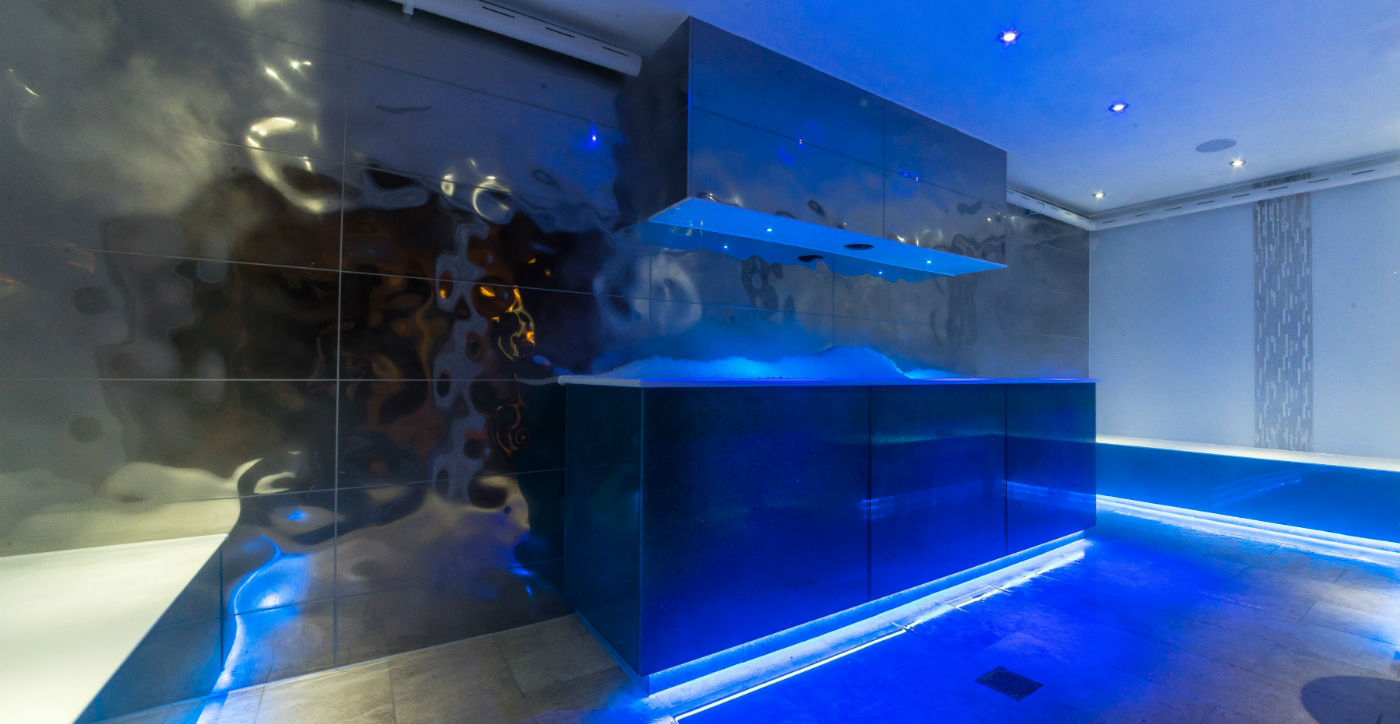 5. Ice Chamber
You'll be ready for a refresh after the heat of the sauna and the steam rooms. The ambient ice chamber has a large trough filled with ice which you can rub onto your skin to exfoliate and close the pores. The invigorating peppermint scent and North wind audio are sure to chill you out.
6. Celestial Relaxation Room
Reflect on your spa experience in this restful room. Lie on a heated tiled bed and let the warmth penetrate your muscles while you relax under the twinkling ceiling. Enjoy the planetary audio and visual, designed to acknowledge William Herschel's discovery of Uranus from his home in Bath.
7. Chromotherapy Showers
Complete your wellness journey with a shower of colour in our mood enhancing chromotherapy showers. Hot or cold water available.
Ready to start your wellness journey?
The Wellness Suite is included in the standard ticket price of £35 (weekdays) or £38 (weekends). Local residents receive a discount to £25/£28 respectively, when they produce a discovery card at reception.